Why do you do Yoga?
Wednesday, 02 June 2021 13:13
Recently I was thinking about the reasons I started yoga. My friend, Melissa, had just started and was really loving the challenge of it. She showed me 'half' handstand (most of you will be familiar with walking your feet up the wall to 90° and bearing your weight on your hands). I was so impressed that I joined a course the next week. What started
your
journey in yoga?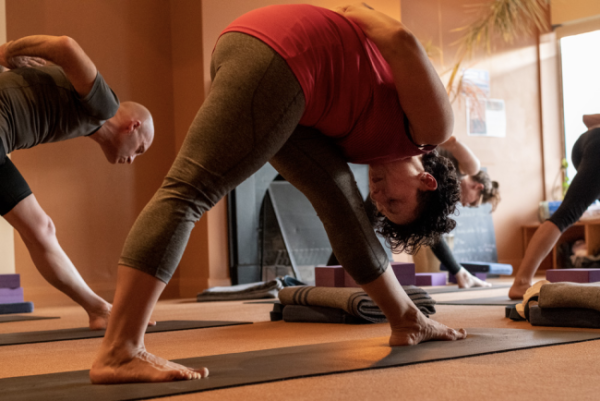 Was it to….
. Help improve your flexibility and your functional range of movement - perhaps your physio or doctor suggested it….
. Increase your strength and endurance
. Help you relax and sleep better
. Manage your stress
. Get more energy and be in a better mood
. Learn how to ride life's ups and downs with equanimity
. Help balance your bodily systems
. Ease arthritic symptoms, increase bone density
. Get in touch with who you really are
. Bring some peace to your life and change the way you treat yourself and others
. Do something different
. You heard it could be fun
. Connect with your local community?
Or something else?
An article published in
Psychology Today
by Marlynn Wei, MD, JD had some awesome outcomes from practicing yoga:
'A recent review in the European Journal of Preventive Cardiology (https://pubmed.ncbi.nlm.nih.gov/25510863/) showed that yoga reduces the risk of heart disease as much as conventional exercise On average, yoga participants lost five pounds, decreased their blood pressure, and lowered their low-density ("bad") cholesterol by 12 points. There is a vast and growing body of research on how yoga improves health concerns including chronic pain, fatigue, obesity, asthma, irritable bowel syndrome, weight loss, and more.'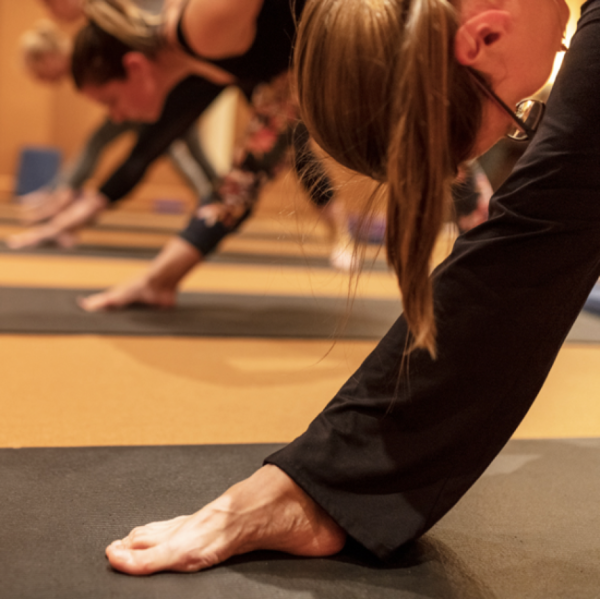 But things keep changing. We change our perspective. Originally we may be excited about being able to move our bodies in new and improved ways or even manage to 'get up' into a handstand. It's exciting and exhilarating.
Then the practice can move you towards a sense of self-reflection or you could call it spirituality. This notion of spirituality is not taught directly or overtly in class, as BKS Iyengar says each individual's spirituality is unique to that person. It is not an external goal,
"but a part of the divine core of each of us, which we must reveal."
BKS Iyengar,
Light on Life
This concept of spirituality might be simply put as gaining a sense of fulfilling one's potential. An opportunity to self-reflect, developing a wider view with a trajectory towards compassion and kindness. It is through self-awareness that the practice of yoga develops.
"One's spiritual realisation lies in none other than how one walks among and interacts with one's fellow beings."
BKS Iyengar,
Light on Life
Yoga opens up the possibility of connecting to what we already have—to who we already are.
See you on the mat :)
Warm regards,