Finding your fluidity & stability through Yoga
Friday, 19 March 2021 08:35
In the last blog we looked at Shoulderstand and finding our way to a sense of cooling in the asana. In this post we look at fulidity and stability.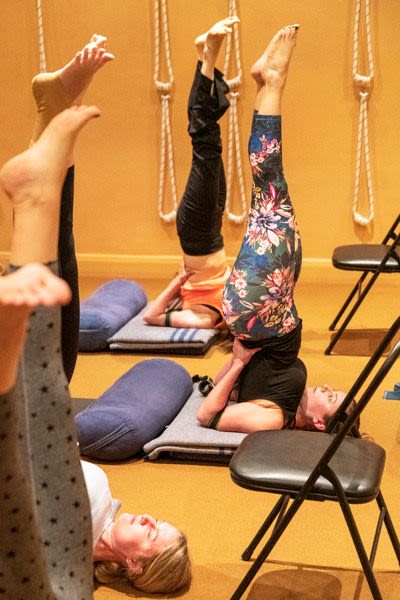 It all comes with regular practice. It is not theoretical, you can't imagine it or pretend it, you have just to do it. The practice brings a deeper understanding of yourself. And when you're
in
the asana you search out the areas that need to be held to create stability and what you need to let go of so you are able to maintain.
There is a fluidity in the approach and the landscape is always changing. Just like in life - to grow and develop you need to give up some things and find stability in others to hold you on your path.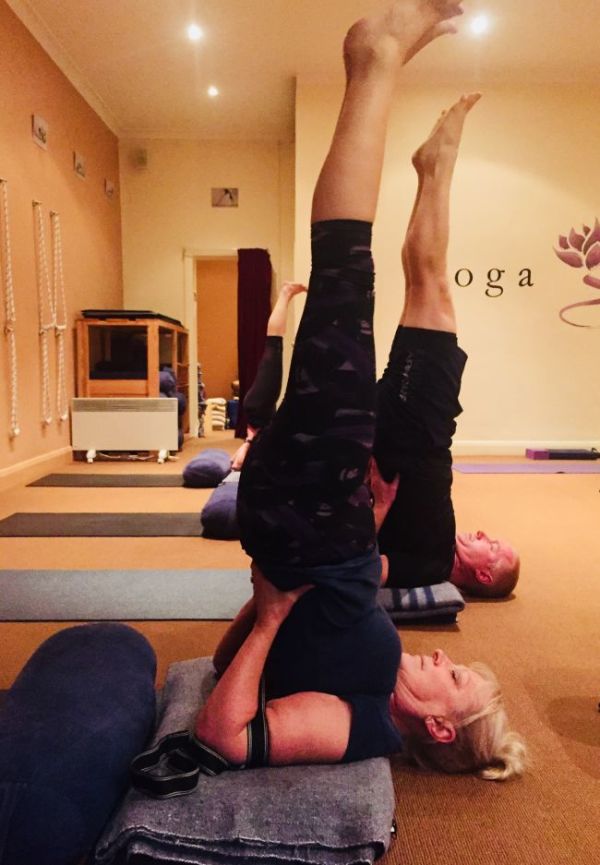 This letting go aspect is called
vairagya
in Sanskrit and it is paired with
abhyasa
meaning practice. In the
Yoga Sutras of Patanjali
(Sutra 1.12) these are the means to still the movements of consciousness which, of course, is the purpose of yoga.
Vairagya
is often translated as renunciation, perhaps provoking a negative connotation of depriving oneself of something that is pleasurable. It's like a major sacrifice.
Vairagya
is also translated as detachment or non-attachment, which has more of a feel of aloofness or coldness - not engaging with the subject. Specifically, our desires and emotions fog our clear vision and hinder our pursuit of our clear direction. They make us foggy. The practice of yoga - all 8 limbs - remove the fog and brings us 'from darkness to light' (BKS Iyengar).
Learn more this Sunday….
Only 2 places left in the Immersion this Sunday 21st March:
8.30am to 2pm includes a sumptuous array of vego food
See you on the mat :)
Namaste,
Nicole
Yoga Path
An Iyengar Yoga School
5 Hall St
Newport Vic 3015