Pose of the Week: Urdhva Mukha Svanasana
Friday, 13 December 2019 11:13
This week's pose is
Urdhva Mukha Svanasana
, which is upward facing dog pose. It is a backbending
asana
(posture).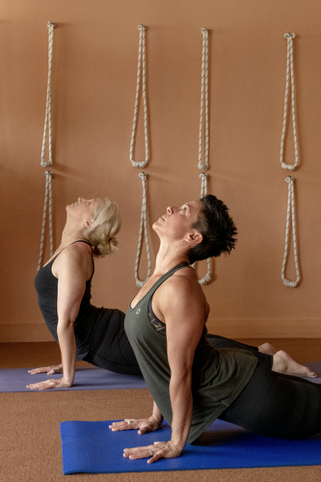 As we seen in the recent blogs, backbends can be challenging for many yoga students. They present to us a unique opportunity to study ourselves and learn about ourselves, particularly when we are faced with a challenge or adversity. As the expression goes we have to "dig deep".
"Dig deep"
We need to delve beneath the surface of ourselves to find something else. The surface is our ideas of self. Who we are. We go beneath our name, our gender, our occupation or roles we perform, our 'status', our wealth and our junk we compile around us. We move past the components that we easily identify with: our bodies, our health conditions, our emotional state and our pride/ego.
"Above all, yoga says, let us examine this mysterious "I" ever present and conscious of itself, but invisible in the mirror of on any photograph."
BKS Iyengar,
Light on Life
, Rodale, 2005, p.189
We come back to the original question of Who am I? Many of the answers you may give are only temporary states. The mind moves quickly, as does the world around us. One day things are certain and then the next day everything can change. We are not in a position to hold on, all is fleeting.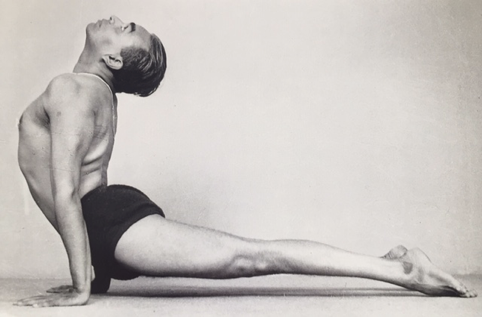 BKS Iyengar in
Urdhva Mukha Svanasana
Light on Yoga
(1966)
I am going to describe a situation that is current for me. It's the story of my mother. She is 88 years old and has had a fall at home last week. She was taken to the hospital and found it difficult to cope with; she is very headstrong and stubborn. Then she changed. Her mind went somewhere else. She started to believe conspiracy theories and to us, her family and friends, she had lost it and we just wanted to see her go back to 'normal'. But what does 'normal' really mean? Is it something we need to see so we can cope?
This is an illustration of how things can just change and our minds are illusive and have a transitory nature.
"This is disturbing"
writes BKS Iyengar
"If my very identity is transient, ephemeral, what permanence is there? Is there no firm ground."
(
Light on Life
p.189).
The gift of yoga lies in the techniques to search and find the answer to our own question: "Who am I?" no-one can answer it for us.
See you on the mat :)
Christmas get together after the 6.30pm class on Thursday (so around 8pm) at the Junction. All students (current and former) welcome!
Keep coming to class